A measured building survey is an accurate, truly informative model of a building, clearly showing all relevant features and dimensions as they were at the time of the survey.
Essentially another form of 'as-built' survey, they are the result of a substantial number of on-site measurements, the product of which (the drawing or 'deliverable') can be provided in either 2D or 3D formats. Depending upon the client's requirements, this deliverable would frequently include a combination of floor plans, sections and/or elevations.
Features collected could include everything from walls, windows, doors, sill and head heights to sanitary ware, fire alarms, electrical points, gas entry points and so on. Whilst all surveys of this type will pick up the property's key structural features (such as beams, columns, walls etc.), the true scope and extents of the survey is only determined by the requirements of the project.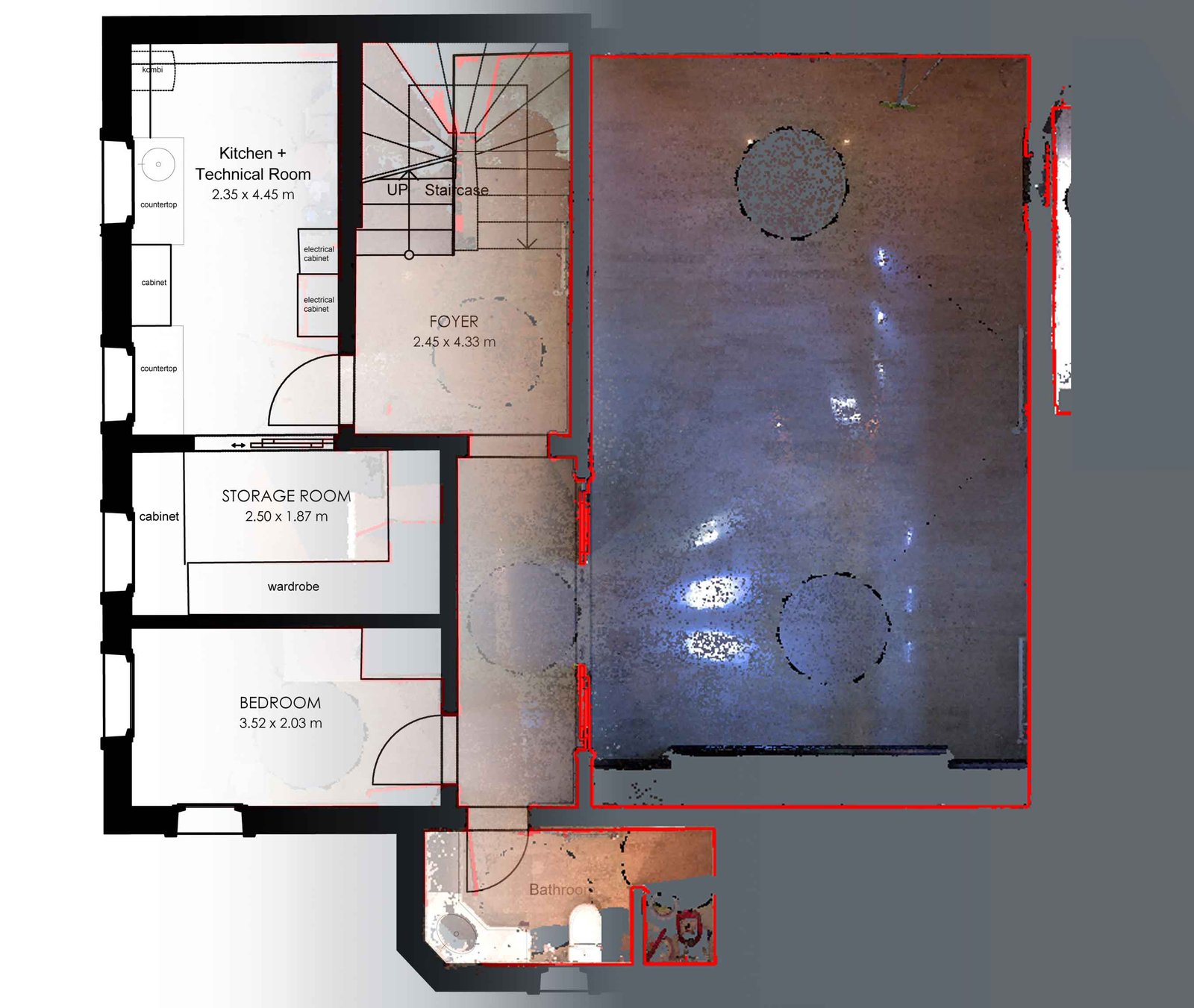 Taking a variety of forms, a measured building survey can be used for a whole host of different applications including;
Complex environments are captured faster than alternative techniques. No return visits due to completeness of data capture.
From sub-millimetre on small object scans to 6/8 mm on objects at distances up to 10/20 m. Clearly show the position and dimensions of all major structural features, architectural and service elements.
The level of information and detail (and thus the cost of the survey) can be tailored individually to the needs of the project. 
Remote observation means that site access may not be required.
3D Laser Scanning is cost effective and 3D Building Survey Ltd provides free quotes and competitive prices. With his professional skills and experiences, Sezgin Cetinkol, combined with the very latest technology leading to a rapid, efficient turnaround for the client. 
As a complete snapshot the data provides an invaluable archive/library  for routine monitoring or future exploitation. Deliverables available in digital or hard copy form and in either 2D or 3D formats.